Perhaps I'm so fascinated by the current Ebola outbreak in West Africa because I had read Richard Preston's The Hot Zone, a bestseller, when it came out over 20 years ago. I just re-read the first few chapters of the book and was, again, immediately sucked in. Back when I first read it, the book made me curious enough about pandemics that I read several others on the topic, including C.J. Peters' Virus Hunter and Ebola, a novel by William T. Close, M.D.
The subject matter of these books is terrifying: the risk that a deadly virus, such as Ebola, could turn into a broad, even worldwide, pandemic. For that to happen, the virus would likely have to mutate into an air-borne pathogen, but viruses are mutating all the time, and infectious disease experts generally agree that this is a very real concern. I suppose there is also risk that a terrorist organization out to get us could figure out a way to weaponize the germ somehow.
Of course, I've been reminded of all this as I read the daily news about the Ebola outbreak in West Africa. To date, this worst known outbreak of the hemorrhagic virus has infected more than 3,000 people and killed over 1,500. Borders have been closed in several countries, and riots have occurred in a number of situations.
What does this have to do with resilience?
Should a major pandemic occur here—whether a mutated, airborne Ebola or a SARS virus or something like the deadly 1919 flue—suddenly many services will likely break down. Trucking fleets may be idled as truck drivers opt not to venture out into a contaminated world, and that would mean that food supplies would quickly run out. Gas stations may close down. Utility crews may not be there to respond to a fallen tree that takes out a power line.
Were something like this to occur, Americans would likely be forced to stay put, whether they want to or not. Those who have supplies (food, medicines, and other critical needs), those who can become largely self-sufficient will be safer than those who crowd the supermarkets and city streets in a panic buying spree.
If a pandemic were to occur in the U.S., I'll be glad that I grow a significant portion of our food with season-extending storage. I'll be glad that we buy in bulk and stockpile some long-shelf-life staple food items like dried beans, rice, flour, and oats. I'll be relieved to know that we have access to water even if the grid goes down for an extended period—with no one venturing out to fix it.
And while our solar-electric system does not include batteries (I wish it did), at least we have a specialized inverter that can produce AC electricity for us during the daytime when the grid is down.
Planning for the unknown
Whether a pandemic, earthquake, drought, or storm, providing some level of resilience in our homes provides an important level of security. Yes, it's hard to justify spending money for something we will rarely, if ever, need—like a hand pump for water from a deep well or a wood-fired cook stove that generates enough electricity to charge a cell phone or tablet (watch for that in a future blog)—but it's also hard in a small town to find the money to replace an aging fire truck, yet we somehow do that. I'd venture to guess that there are hundreds of millions of dollars worth of fire trucks at airports that have never been used.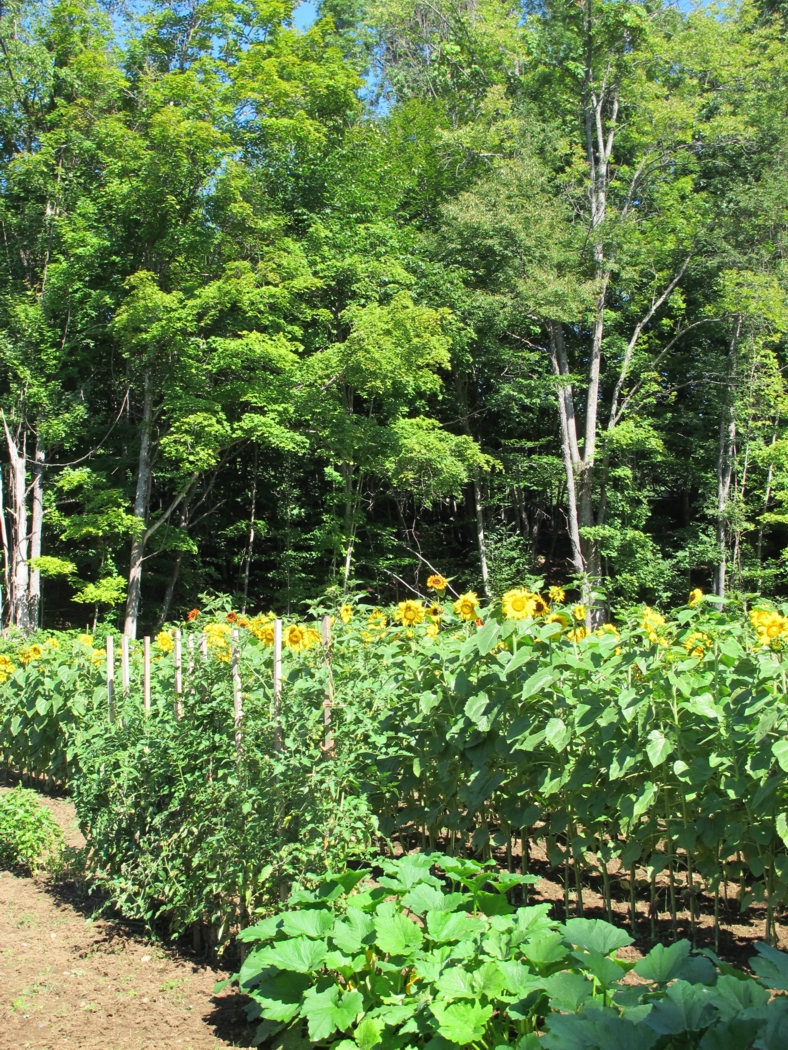 Fortunately, many—if not most—resilience measures offer other benefits during normal times. The high levels of insulation in our home that will keep us safe if there were to be a prolonged power outage or an interruption in heating fuel in the middle of winter keeps our energy costs down and makes us more comfortable day-in and day-out. Our vegetable gardens are beautiful to look at. And there is something to be said for the psychological well-being in knowing that we could probably do all right in whatever the next disaster might be.
Along with founding the Resilient Design Institute in 2012, Alex is founder of BuildingGreen, Inc. To keep up with his latest articles and musings, you can sign up for his Twitter feed.