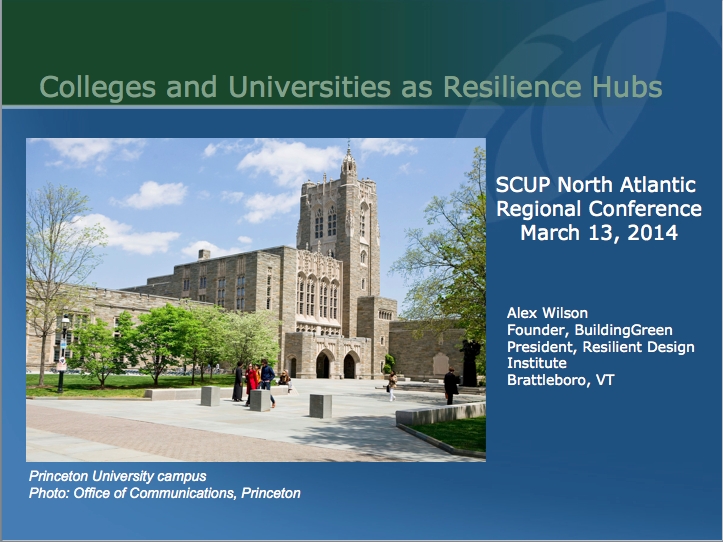 Earlier this year I gave a presentation at a regional conference of the Society for College and University Planning (SCUP) on how college and university campuses can become resilience hubs. I was recently asked for information on this topic, so decided to upload my presentation so that it can be more widely viewed.
There are a lot of reasons why colleges and universities are so well suited to achieving resilience: the single ownership of a campus; the ability to take a long view on economic return on infrastructure improvements; the legal responsibility for the safety of students; a density that's well-suited to district heating; the fact that many campuses have their own power plants or even combined heat and power plants; and the commitment that many colleges and universities already have to sustainability. Resilient colleges and universities can even serve the larger communities in which they are located—providing power, emergency housing, water, even food.
The presentation, which you can download, below provides an overview of this issue and profiles a handful of campuses around the country.
2014 SCUP presentation on resilience (9 MB PDF download)