Board of Directors
Alex Wilson, President, Dummerston, Vermont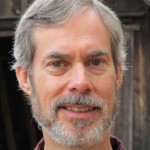 Alex is the founder of BuildingGreen, Inc. in Brattleboro, Vermont, an 18-person company that has served the design and construction industry with non-biased information on environmentally responsible design and construction since 1985. He is author of Your Green Home (2006), and co-author of Green Development: Integrating Ecology and Real Estate (1998), and the Consumer Guide to Home Energy Savings (1990, 9th edition, 2007). He has also co-authored a series of four guidebooks on quiet-water canoeing and kayaking for the Appalachian Mountain Club. (Contact: alex@resilientdesign.org, Phone: 802-257-7300 ext. 106)
Vern Grubinger, Ph.D., Dummerston, Vermont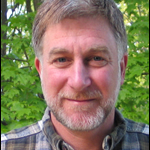 Vern is the vegetable and berry specialist and an Extension Professor at the University of Vermont, and he serves as coordinator of USDA's Northeast Sustainable Agriculture Research and Education program (SARE), which annually awards nearly $4 million in grants to researchers, educators and farmers across the 12 Northeast states. He is the author of Sustainable Vegetable Production From Start-Up to Market (1998), and With an Ear to the Ground: Essays on Sustainable Agriculture (2004).
Martin Langeveld, Vernon, Vermont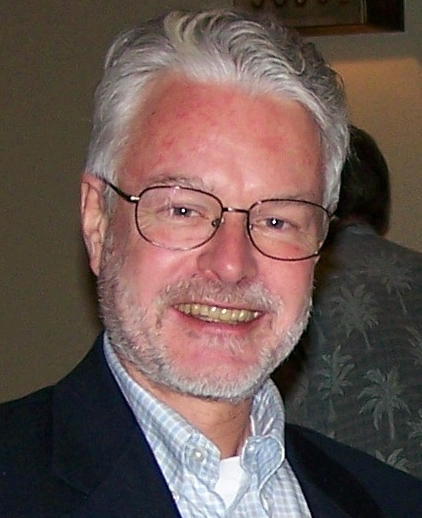 Martin spent 30 years in the newspaper business, 13 of them as a publisher, most recently of the Brattleboro Reformer. He served as director and treasurer of the Massachusetts Newspaper Publishers Association, and as a board member of the National Newspaper Association. He is a graduate of Massachusetts Institute of Technology and has a graduate degree from the Cornell School of Hotel Administration. (He and his wife ran a country inn in the Berkshires for several years in the 1970s, but they "got it out of their systems once Martin smelled printer's ink.") He retired from the Reformer in April, 2008 and has been active since then as a freelance marketing consultant. He has kept a toe in the journalism field by blogging about new business models for news at Harvard University's Nieman Journalism Lab. In Brattleboro he is active on several boards including the SeVEDS economic development entity, Brattleboro Community Television and the Windham-Windsor Housing Trust.
Ralph Meima, MBA, Ph.D., Brattleboro, Vermont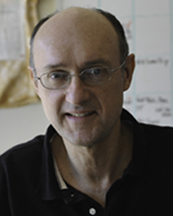 Ralph is the founding director of the Marlboro MBA in Managing for Sustainability (which he directed from 2006 to 2012); an author and blogger; and a consultant specializing in CSR (corporate social responsibility), sustainable business, renewable energy policy and finance, and Nordic-US trade in energy and environmental technology. He is a member of the Brattleboro Town Energy Committee. Alongside his role at the Resilient Design Institute, he operates Meima Associates. His scenario novel Inter States, which explores the human and societal implications of climate, resource, geopolitical and other trends, is being released in installments through 2014. Ralph holds a BS in industrial engineering from RPI, an MBA from the Wharton School, an MA in international relations from Johns Hopkins SAIS, and a PhD in management from Lund University, Sweden. (.
Jim Newman, Cambridge, Massachusetts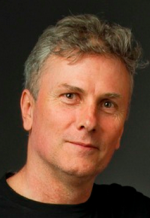 Jim is a founder and the director of metrics at Linnean Solutions, which provides environmental planning services and tracks energy, environmental, and community impacts for companies, non-profit, and governmental organizations. He has over 20 years' of experience is in the presentation of complex information for decision-makers at Linnean, and before that, at BuildingGreen, Inc. Jim is a board member of the USGBC MA and other civic organizations.
Daniel Slone, Esq., Richmond, Virginia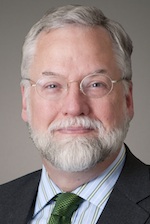 Dan is a partner of McGuireWoods, LLP, an internationally recognized law firm with 19 offices and 900 lawyers with headquarters in Richmond, Virginia. He specializes in sustainable development and serves as the corporate counsel of the U.S. Green Building Council and the Congress for a New Urbanism. He is co-author of A Legal Guide to Urban and Sustainable Development for Planners, Developers and Architects (2008).
.
.
Jerelyn Wilson, Dummerston, Vermont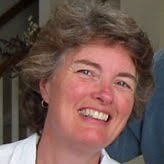 Jerelyn is the outreach director and manager of campus accounts at BuildingGreen, Inc. in Brattleboro, Vermont. She also chairs the Dummerston Energy Committee and serves on the program committee of the annual Slow Living Summit.
.
Scot Horst, Washington DC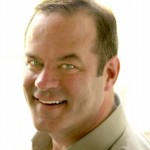 Scot is the senior vice president of the U.S. Green Building Council, in charge of the LEED Program where he oversees a program staff of 70. Prior to joining the USGBC staff, he was president of 7group, a leading green building consultancy in Pennsylvania; president of Athena Institute International, a nonprofit dedicated to the lifecycle assessment of buildings; and chair of the LEED Steering Committee. Scot sits on the board of the Sustainable Building Alliance in Paris, the advisory board of Cradle to Cradle, and the Buildings Retrofit and Finance Steering Committee of the World Economic Forum. He speaks widely around the world and most recently co-authored An Integrative Design Guide to Green Building, published by John Wiley & Sons. Scot was awarded the USGBC Leadership Award for LEED in 2008. A former opera singer, Scot is also a respected designer of sustainable furniture and maintains a studio in northeastern Pennsylvania, where he resides with his family when not in Washington, DC.
Staff
Alex Wilson, President (Contact: alex@resilientdesign.org, Phone: 802-257-7300 ext. 106)
Martin Langeveld, Webmaster (Contact: newsafternewspapers@gmail.com, Office/Cell: 802-380-0226)