Bob Berkebile, FAIA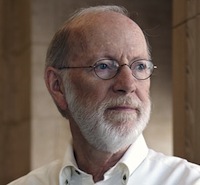 Bob Berkebile is a principal of BNIM Architects in Kansas City, Missouri and a leading voice in the green building and resilient design community.  He founded the AIA Committee on the Environment in 1989 and served as its initial chair.  Bob was a founding member of the U.S. Green Building Council and served on the national board in the late 1990s and early 2000s.  In 2009, Bob received the Heinz Award  from  Theresa Heinz and the Heinz Family Foundation for his role in promoting green building design and for his commitment and action towards restoring social, economic and environmental vitality to America's communities through design and planning.  His firm, BNIM, received the AIA's National Firm Award in 2011.  Bob is a pioneer in regenerative design with the goal of integrating social, environmental and economic vitality.  His work ranges from setting new standards for the industry, to creating the first building to be certified both LEED Platinum and a Living Building, and restoring 12 communities severely damaged by natural disasters, including New Orleans following Hurricane Katrina and Greensburg, Kansas, (the first city to make LEED Platinum their standard) following a devastating F-5 tornado.
Bill Browning, Hon. AIA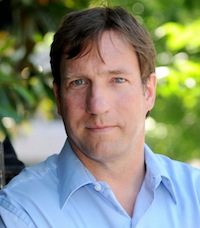 Based in Washington, D.C., Bill Browning is a principal of Terrapin Bright Green, LLC, a consulting firm he founded in 2006 with Bob Fox, Rick Cook and Chris Garvin. Terrapin crafts high-performance environmental strategies for corporations, governments, and large-scale real estate developments. In 1991, Bill founded Green Development Services at the Rocky Mountain Institute, an entrepreneurial, non-profit think tank whose work advances energy-efficient and environmentally-responsive design. Bill was a founding board member of the U.S. Green Building Council, and he still serves on the USGBC's Governance Board. He lectures widely on sustainable design, biophilia, and building practices, and he was a leader in a series of charrettes following Hurricane Katrina that led to publication of The New Orleans Principles.
Bill received a Bachelor's degree in Environmental Design from the University of Colorado and a Masters of Science in Real Estate Development from the Massachusetts Institute of Technology, where he was awarded the MIT Center for Real Estate's 1991 Public-Sector Fellowship and the Charles H. Spaulding Award in 1995. In 1998 Bill was named one of five people "Making a Difference" by Buildings magazine, in 2001 he was selected as an honorary member of the American Institute of Architects, and in 2004 he was honored with the U.S. Green Building Council's Leadership Award.
Fiona Cousins, P.E.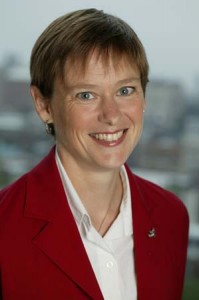 Fiona Cousins, P.E. leads the sustainability team in the New York City office of Arup, one of the world's leading engineering firms, and serves as a principal and member of the Arup Americas' Board. A mechanical engineer by training, Fiona has spent much of her career engaged in HVAC design, with an area of specialization in thermal comfort and energy efficiency. She developed a strong interest in sustainability during the 1990s and she is particularly focused on interdisciplinary design that involves collaboration between disciplines to achieve break-through results. Her interest in sustainability has developed over time to include issues of resilience.
Fiona has extensive project experience, having worked for both corporate and institutional clients on a wide variety of building, planning and sustainability projects including offices, trading floors, laboratories, libraries, performing art centers, airports and campuses. She has been a LEED® Accredited Professional since 2001 and is active with the U.S. Green Building Council, having chaired the New York Chapter (Urban Green) for two years and currently serving on the national board.
A frequent speaker on sustainable design, she is also a coauthor of Two Degrees: The Built Environment and Our Changing Climate (Routledge, 2013), and she was project director for the Arup support team that synthesized input from 30 appointed commissioners into the 200-page NYS 2100 Commission Report, Recommendations to Improve the Strength and Resilience of the Empire State's Infrastructure (2013). Fiona was also project director supporting the NYC Housing Recovery Office following Hurricane Sandy, and in 2009-10 she co-chaired the Energy & Ventilation Sub-Committee of the New York City Green Codes Task Force.
Mary Ann Lazarus, FAIA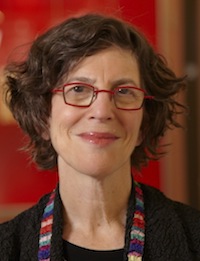 Mary Ann Lazarus is the firm-wide sustainable design director for HOK, a global architecture, engineering, and planning firm with 1,600 staff in 24 offices spread over three continents. With over 30 years of architectural experience at HOK and a background in project management on large projects, Mary Ann promotes the implementation of sustainable strategies in all of HOK's work and clients. As part of HOK design teams, Mary Ann leads the integration of sustainability into strategic visioning and design, and she acts as team facilitator for assessing the impact of sustainable strategies on project design, construction and operations. She played an instrumental role in the green building community's response to Hurricane Katrina in 1985 that led to The New Orleans Principles, the led HOK's participation in an alliance in 2008 with Janine Benyus of Biomimicry 3.8 to bring natural systems solutions to the built environment.
Mary Ann is considered a thought leader on sustainable design trends and speaks regularly at national and international events. She was named a notable influence and voice for promoting sustainable design in the 2012 Design Futures Sustainable Design Survey. She is co-author of The HOK Guidebook to Sustainable Design, Second Edition, a member of the HOK Board of Directors, and a Trustee of Washington University in St. Louis.
Bill McKibben
Bill McKibben is the Schumann Distinguished Scholar at Middlebury College and author of a dozen books about the environment. He is a founder of the grassroots climate campaign 350.org, which has coordinated 15,000 rallies in 189 countries since 2009. Time Magazine called him "the planet's best green journalist" and The Boston Globe said in 2010 that he was "probably the country's most important environmentalist." Bill holds honorary degrees from a dozen colleges, and in 2011 was elected a fellow of the American Academy of Arts and Sciences.
Bill grew up in suburban Lexington, Massachusetts, was president of the Harvard Crimson newspaper in college, and immediately after college joined the New Yorker magazine as a staff writer, where he wrote much of the "Talk of the Town" column from 1982 to early 1987. His first book, The End of Nature, was published in 1989 by Random House after being serialized in The New Yorker. It is regarded as the first book for a general audience about climate change and has been printed in more than 20 languages. More recent books include Deep Economy (2008) Eaarth (2011), and The Global Warming Reader (2012).
He is also a frequent contributor to The New York Times, The Atlantic Monthly, Harper's, Orion Magazine, Mother Jones, The New York Review of Books, Rolling Stone, and Outside, and serves as a board member and contributor to Grist Magazine. He has been awarded Guggenheim and Lyndhurst Fellowships, and won the Lannan Prize for nonfiction writing in 2000. He resides in Vermont with his wife, writer Sue Halpern, and daughter.
Bill has helped draw attention to climate change through Step it Up 2007, which sought to enact curbs on carbon emissions that would cut global warming pollution 80 percent by 2050 and 350.org, which seeks to reduce atmospheric carbon dioxide levels to 350 parts per million.
David Orr, Ph.D.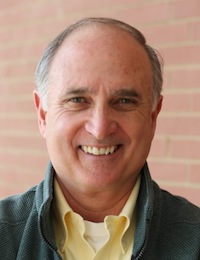 David Orr is the Paul Sears Distinguished Professor of Environmental Studies and Politics and Senior Adviser to the President, Oberlin College. He is the author of seven books, including Down to the Wire: Confronting Climate Collapse (Oxford, 2009) and co-editor of three others. He has authored nearly 200 articles, reviews, book chapters, and professional publications. In the past twenty-five years he has served as a board member or adviser to eight foundations and on the Boards of many organizations including the Rocky Mountain Institute and the Aldo Leopold Foundation. Currently he is a Trustee of the Bioneers, the Alliance for Sustainable Colorado, and the WorldWatch Institute. He has been awarded seven honorary degrees and a dozen other awards including a Lyndhurst Fellowship, a National Achievement Award from the National Wildlife Federation, and recently a Visionary Leadership Award from Second Nature.
David has lectured at hundreds of colleges and universities throughout the U.S., Europe, and Asia. He headed the effort to design, fund, and build the Adam Joseph Lewis Center, which was named by an AIA panel in 2010 as "the most important green building of the past thirty years," and as "one of thirty milestone buildings of the twentieth century" by the U.S. Department of Energy. He is the executive director of the Oberlin project, an editor of the journal Solutions, and is a high-level adviser to four grandchildren ages 2-12.
Susan Roaf, Ph.D., FRSA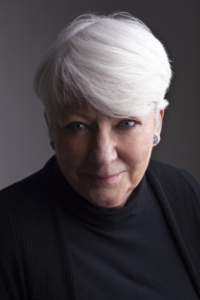 An architect, researcher and author, Susan Roaf, Ph.D., FRSA is a professor of Architectural Engineering at Heriot Watt University in Edinburgh and a visiting professor at both the Open University and Arizona State University. She has degrees from the University of Manchester, the Architectural Association, and Oxford Brookes University.
Having spent ten years in Iran and Iraq, she completed academic studies on the windcatchers of Yazd, nomadic architecture in Iran, and the ancient water systems, technologies, and archaeology of Iraq. She is author or coauthor of numerous books, including Adapting Buildings and Cities to Climate Change (Architectural Press, 1st edition 2005, 2nd edition 2009), Adaptive Thermal Comfort: Principles and Practice – Volume 1 (Earthscan, 2012), and Ecohouse Design Guide (Architectural Press, 1st edition 2001, 4th edition 2012).
Sue has served on a variety of national and international committees, think tanks, and working groups with architects, planners, and engineers. She is a member of the EPSRC College, a Fellow of both the Royal Society of Arts and the Schumacher Society, an elected member of the Freeman of the City of London. She is currently engaged in research in the fields of thermal comfort, climate adaptation, low-carbon building design, micro-grid communities, and the adaptation of buildings and cities for climate change.
She is on the boards or committees of the International Solar Cities Initiative; Solar City Dundee; Heriot Watt Energy Academy; the Scottish Institute of Solar Energy Research; AES Solar Ltd.; the Initiative for Carbon Accounting in Scotland (which she chairs); the Adaptation theme for the Scottish Centre of Expertise in Climate Change; and the Edinburgh Centre for Climate Change. She was an Oxford City Councilor for seven years, and she lectures widely on energy, buildings, and climate adaptation.
Marc Rosenbaum, P.E.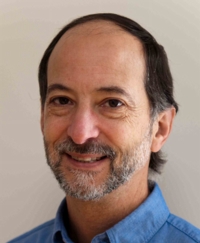 Marc Rosenbaum is a mechanical engineer with South Mountain Company on Martha's Vineyard and his own consulting business, Energysmiths, which he founded in 1979. He is a leading practitioner of integrated design, addressing energy performance, renewable energy, building science, water and wastewater, indoor air quality, site planning, and materials. He is a licensed engineer in Massachusetts, Maine, New Hampshire, and Vermont, a certified Passive House Consultant, and a LEED Accredited Professional.
Marc has worked with leading architects, including William McDonough + Partners and Payette Associates, and his clients have included MIT, Vermont Law School, Yale, Dartmouth College, Middlebury College, the Society for the Protection of New Hampshire Forests, Woods Hole Research Center, Stonyfield Farm, Tom's of Maine, and five cohousing groups in New England. Projects he has worked on have been recognized with three AIA Committee on the Environment Top-10 awards, two national ASHRAE awards, and four Northeast Sustainable Energy Association (NESEA) awards. He is a recipient of both the Distinguished Service and Professional Leadership Awards from NESEA.
Marc lectures widely on topics ranging from integrated design to resilience, and his articles have appeared in the ASHRAE Journal, Fine Homebuilding, Solar Today, and other leading publications. He lives on Martha's Vineyard, Massachusetts.